We are specialists with years of experience in manufacturing pipe walls and pipe bundles for steam generators of every description.
Wir verfügen über alle schweisstechnischen Voraussetzung zur Herstellung von Druckgeräten und fertigen Kesselkomponenten wie Economiser, Überhitzer, Verdampfer, Membranrohrwände, Sammler und Rohrleitungen.
Mit unseren Schweissrobotern können wir Rohre und Membranwände mit Schweissplattierung (Cladding) versehen. Die oberflächenbehandelten Einzelrohre können wir ebenfalls zu Rohrbündeln in Register- bzw. Schlangenform weiterverarbeiten.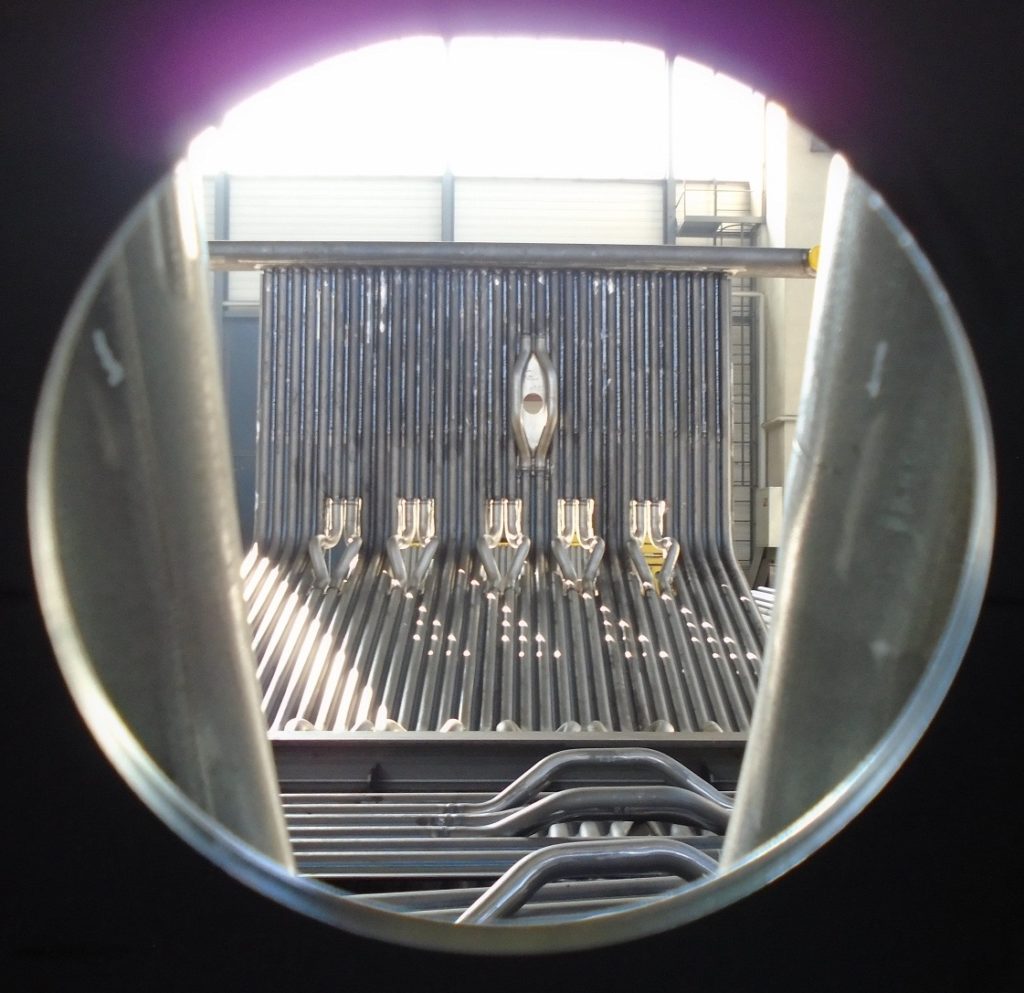 Membrane Pipe Walls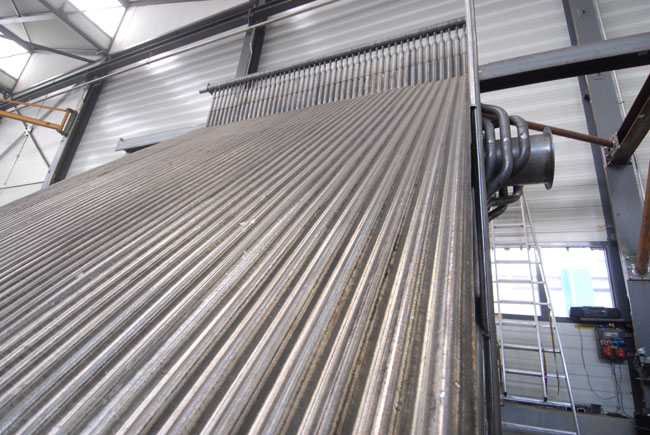 Flue-gas-free Triangle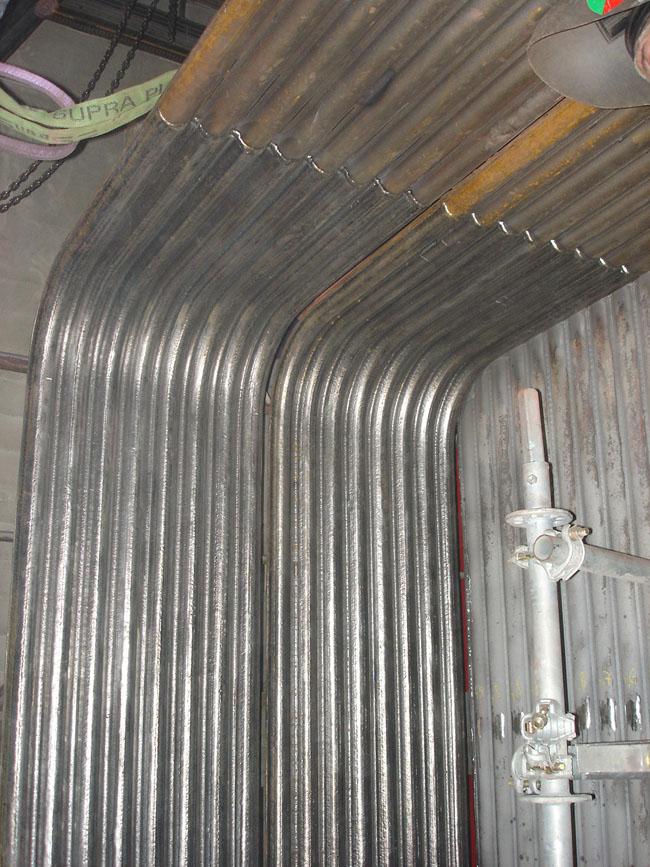 Bent Wall Sections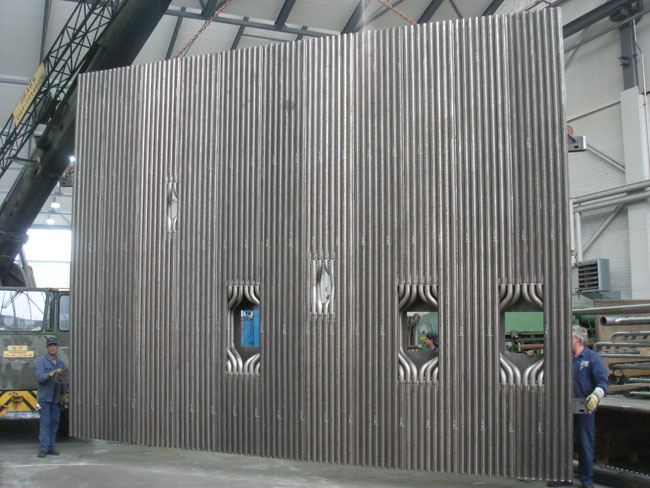 Ready-to-install pipe walls with lateral bucklings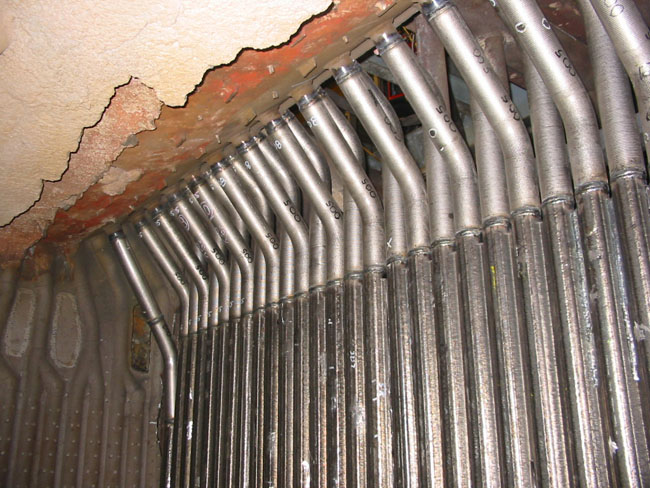 Connecting Pipes between boiler drum and membrane wall
Pipe Bundles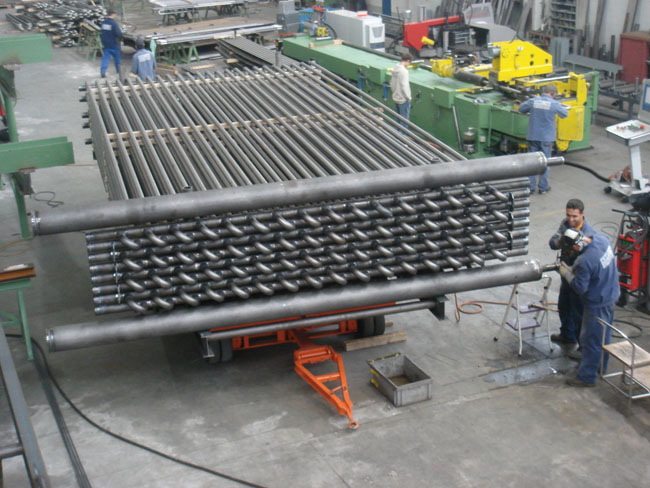 Ready-to-install Harp Superheaters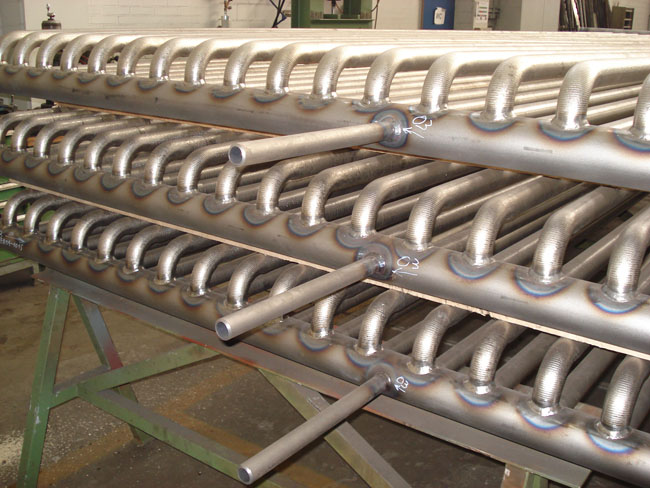 Harp Superheaters Cladded with Inconel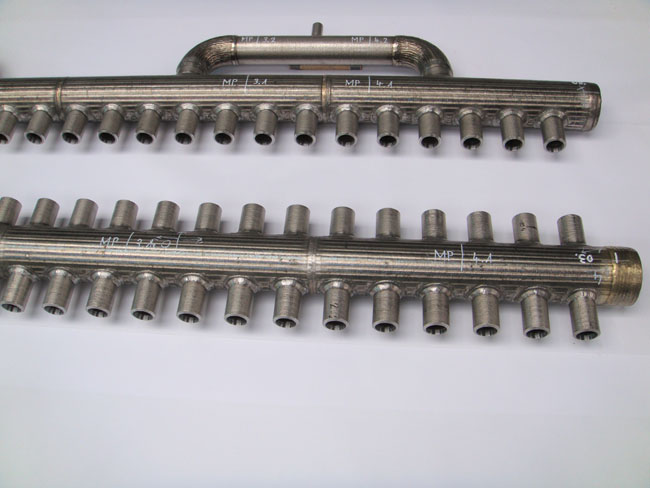 Custom-made Collector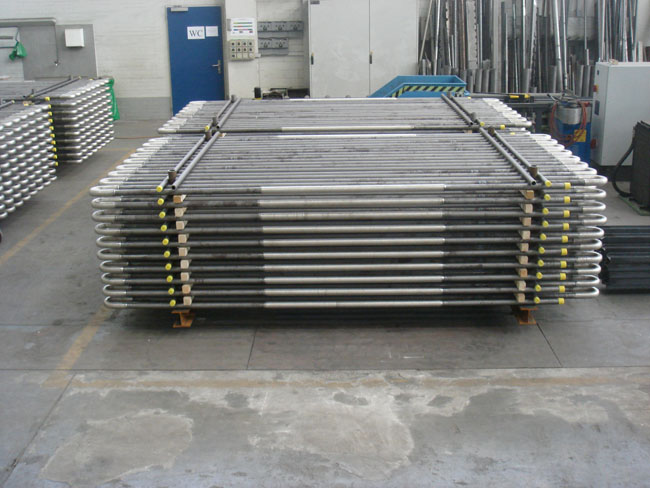 Snake Overheater with Partial Cladding