Your partner for revisions and products for thermal waste treatment.
Our speciality is the maintenance and optimization of energy-from-waste plants and industrial plants through modern, plant-specific solutions.
We engineer, plan, construct, manufacture, deliver and install complete boiler plants and power plant components. For this purpose we employ our resources effectively to maximize the operational life span of your plant, increase productive output and capacity.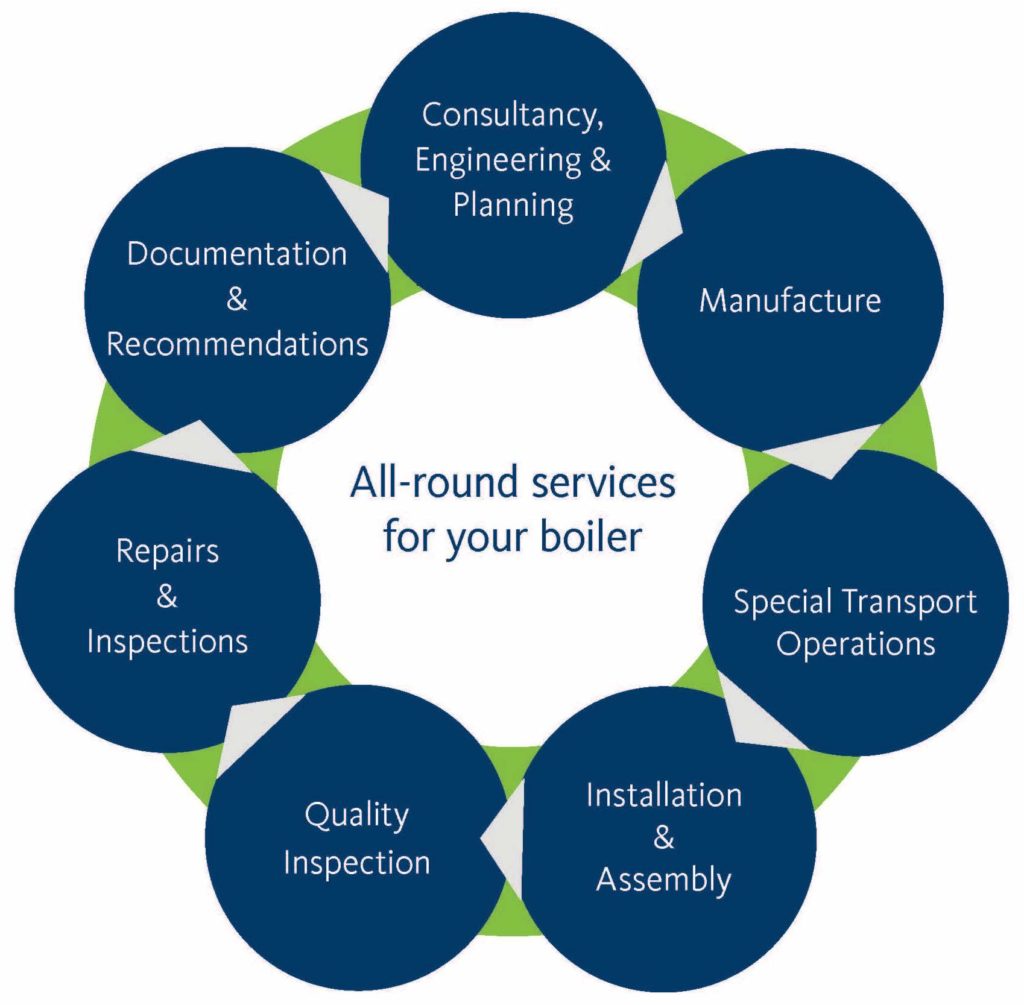 Years of experience and comprehensive knowhow facilitate capable advice and execution in favor of sustainability and efficiency.
Since 2008 we belong to Hitachi Zosen Inova Zurich (formerly von Roll Inova), one of the leading suppliers of energy-from-waste plants. We are a solid partner within the service department and as a subsidiary part of the international operating Hitachi Zosen Corporation Japan.